Our Deck Building Philosophy
At Deckify, we understand that the foundation of a remarkable deck lies in the quality of the materials used. Our commitment to excellence extends to every component of your deck, ensuring longevity, aesthetics, and functionality.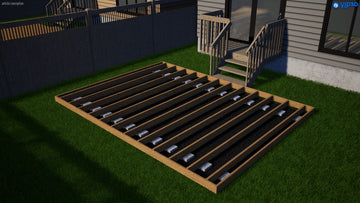 DECK FOUNDATION
Building a Solid Base - Ensuring Stability and Longevity
For ground level decks, we prioritize stability by using patio stones beneath every deck joist. A landscape fabric layer is added below the deck, anchored to prevent excessive moisture transfer. Our preferred foundation solution is the "Titan Deck Foot Anchor," which guarantees stability even in the face of soil movement caused by winter frost and spring thaw. Alternatively, for yards with shallow rock formations, traditional deck blocks with a crushed stone base provide a reliable alternative.
DECK LUMBER
Crafting with Excellence - The Choice of MicroPro Sienna Treated Lumber
Bid farewell to outdated green pressure-treated lumber. Deckify exclusively employs modern brown pressure-treated lumber, known as "MicroPro Sienna Treated Lumber," for both deck framing and walking surfaces. This product ensures durability, a classic wood appearance, and affordability, making it an ideal choice for your deck.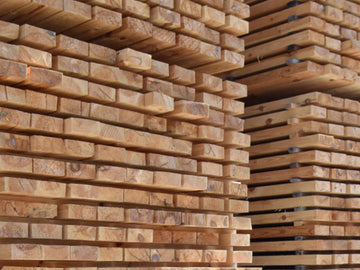 OUR 3 TYPES OF DECK RAILINGS AND STYLES
Enhancing Aesthetics and Safety - Our Thoughtful Railing Selection
We offer 3 types of railings, ranging in style and budget to meet your needs. All of the railing types are top mounted, meaning that they attach to the top surface of your deck. We install adequate support within the deck framing to ensure that your railings have a study base, making sure your deck is sturdy for years to come.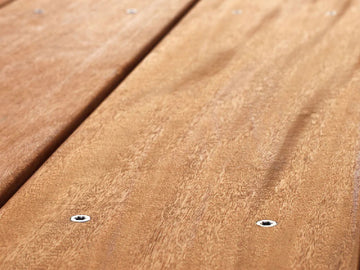 Elevate Your Deck Experience with Deckify's Premium Materials
Each component of your deck contributes to its overall quality and allure. With our carefully curated selection of materials, you're assured a deck that stands the test of time, combining aesthetics, durability, and safety. Discover the difference that premium deck construction materials make in transforming your outdoor space.