OUR STORY
From Engineers to Outdoor Enthusiasts
Welcome to Deckify, a journey born from a passion for transforming outdoor spaces into havens of relaxation and joy. Our founders, Adel & Kevin, engineering graduates from Carleton University, embarked on this path to bring innovative, pre-built deck solutions to your doorstep.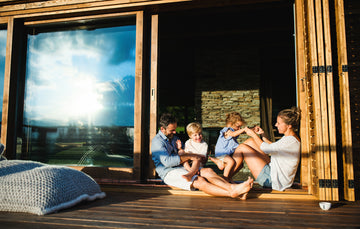 OUR MISSION
Redefining Outdoor Living with Design, Build, Enjoy
At Deckify, we're driven by the belief that outdoor living should be simple, stylish, and stress-free. Our mission is clear: to empower you with a comprehensive deck experience that encompasses design, construction, and the pure enjoyment of your personalized deck space.
WHY DECKIFY
Choose Deckify: Where Your Vision Thrives
Deckify isn't just about decks; it's about crafting experiences and making dreams tangible. Our unwavering commitment to quality, innovation, and client satisfaction sets us apart as your partner in turning outdoor dreams into reality.